'Tenderness' bouquet of roses
Delivery price : 9.10 CHF
Product description
The colour of romance, this tender and intense monochromatic bouquet contains a wide range of shades of pink. A delicate bouquet of 40 simple and natural roses.
Roses Fairtrade certified and sourced from Fairtrade producers
At Daily-Flowers, we care about the origin of our flowers. We choose our partners meticulously and have made a long term commitment to improving the conditions of the workers at the horticultural farms we buy from.
Find out more about Daily-Flowers's Fairtrade roses
Roses Fairtrade certified and sourced from Fairtrade producers. Visit
www.maxhavelaar.ch
Instructions for care
During transport, these flowers will travel in a vase specially designed by Daily-Flowers, ensuring that the bouquet will not run out of water. By reducing the number of intermediaries, we are able to ensure that our flowers are delivered straight from our producers: a guarantee of receiving fresh and quality flowers all year round. The following care tips, which will be included with your order, will help your recipient enjoy this bouquet for as long as possible:
Cut the tie surrounding the stems
Clean the stems, removing any leaves that will be immersed in water.
Trim the stems according to the height of your vase.
Fill the vase with fresh water.
Add the sachet of plant food provided.
Change the water and trim the stems every 2 days
Spoil them even more by adding :
Click here to add an accessory and make your gift even more special :

17.00 CHF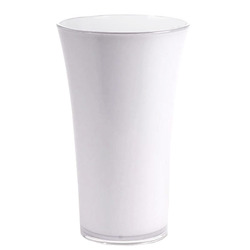 White Vase

9.50 CHF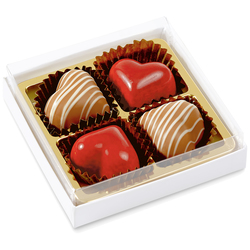 28.00 CHF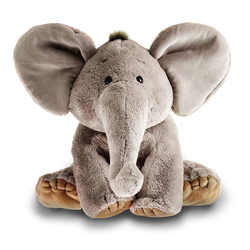 Stuffed elephant

39.00 CHF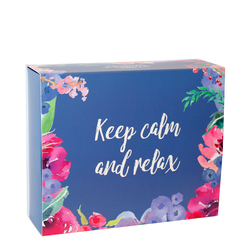 This lavender and chamomile-scented gift set guarantees absolute relaxation...This gift set includes :
- 1 Flower of Calm relaxation balm 60g
- 1 lavender bath bomb
- 3 small bars of natural soap (Carrot, Life in pink, Flower of Calm)
- 1 pearly pink lip balm

Made with organic ingredients only. Natural fragrance. Not tested on animals. By Cocooning Suisse

19.00 CHF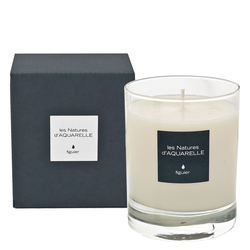 A scented candle

59.00 CHF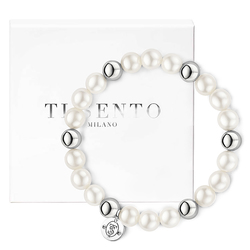 22.00 CHF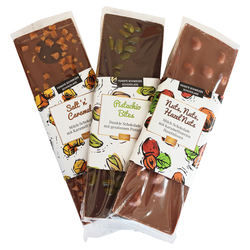 'Crunchy Chocolate' taster
Total : CHF
Product description
Instructions for care
Reviews
The colour of romance, this tender and intense monochromatic bouquet contains a wide range of shades of pink. A delicate bouquet of 40 simple and natural roses.

Roses Fairtrade certified and sourced from Fairtrade producers

At Daily-Flowers, we care about the origin of our flowers. We choose our partners meticulously and have made a long term commitment to improving the conditions of the workers at the horticultural farms we buy from. Find out more about Daily-Flowers's Fairtrade roses Roses Fairtrade certified and sourced from Fairtrade producers. Visit www.maxhavelaar.ch
During transport, these flowers will travel in a vase specially designed by Daily-Flowers, ensuring that the bouquet will not run out of water. By reducing the number of intermediaries, we are able to ensure that our flowers are delivered straight from our producers: a guarantee of receiving fresh and quality flowers all year round. The following care tips, which will be included with your order, will help your recipient enjoy this bouquet for as long as possible:
Cut the tie surrounding the stems
Clean the stems, removing any leaves that will be immersed in water.
Trim the stems according to the height of your vase.
Fill the vase with fresh water.
Add the sachet of plant food provided.
Change the water and trim the stems every 2 days